Serra's Verbs
Finished videos should be turned in here:
Make sure to name your videos time_name_serraandwurm
Instructions:
Look at the list of verbs ( 1:30 class go here, 4:30 class go here) and pick four to perform. Use your phone (in landscape orientation!) to film yourself (or a friend) exemplifying those verbs. You can use just your self, or you may introduce objects or props.
Digging Piece by Vito Acconci is a good example of a work that might exemplify one of Richard Serra's verbs. Note that it not only exemplifies "to dig", but "to hole", and "to shorten" could fit as well. Expand your definition of these words. When you expand on what is known and push on the boundaries of what is expected, you are creating something that is engaging and a work that can be interpreted by the viewer, rather than one that is dismissed as cliche.
Important!!!! Your goal with this assignment is not to simply illustrate. Your goal is to interpret creatively. Your solutions should be surprising, off the wall, funny, surreal, dark, stupidly complex or absurd.
Be Creative, keep your videos short and look for surprising solutions.
Each verb should have its own video, Do not use music or add titles. We will do that next week when we start exploring the video editing software.
The artist Erwin Wurm is a sculptor whose works dovetail with these ideas of Serra. In a series of works called 1 Minute Sculptures worm provides objects and instructions for viewers to interact with. The sculptures are made when the viewers are performing them. They perfectly illustrate a method for engaging the body and mind of the viewer while also being whimsical and ambiguous. Each one may be thought of as illustrating verbs as well! Use these for inspiration.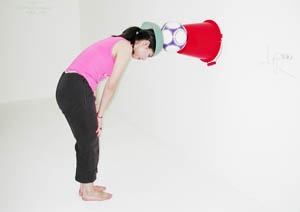 Of Tension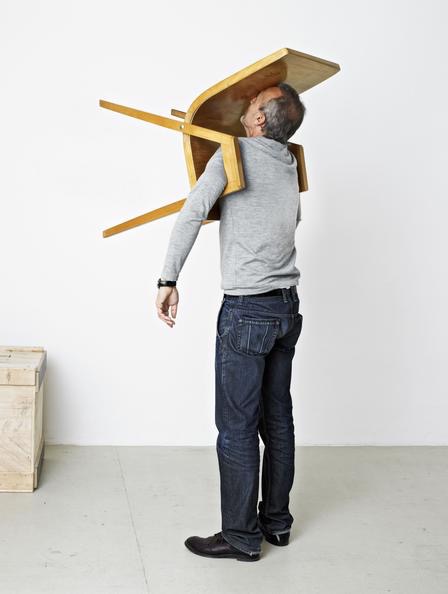 To Hook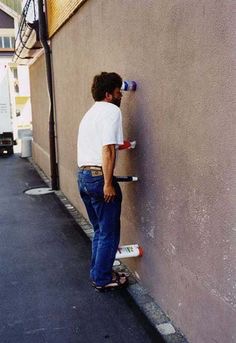 To Distribute
Here are some other artists whose works may be nitrated in relation to Serra's verbs, Which of the Verbs could go with these works?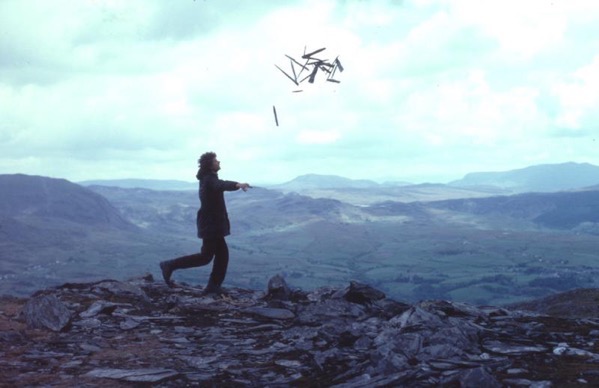 Andy Goldsworthy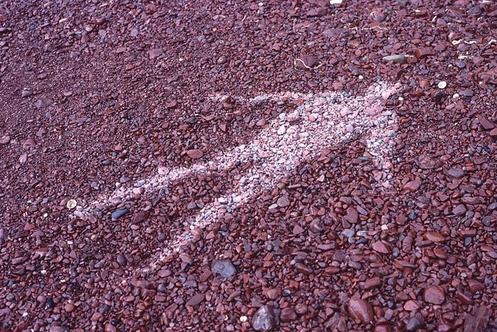 Andy Goldsworthy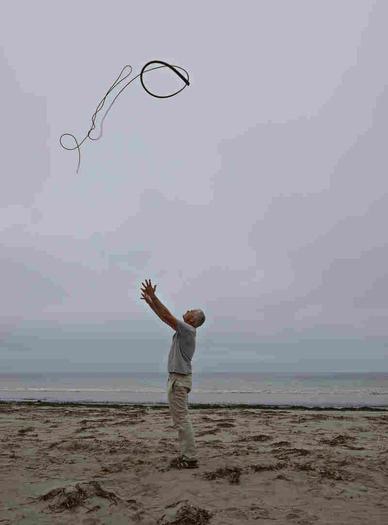 Andy Goldsworthy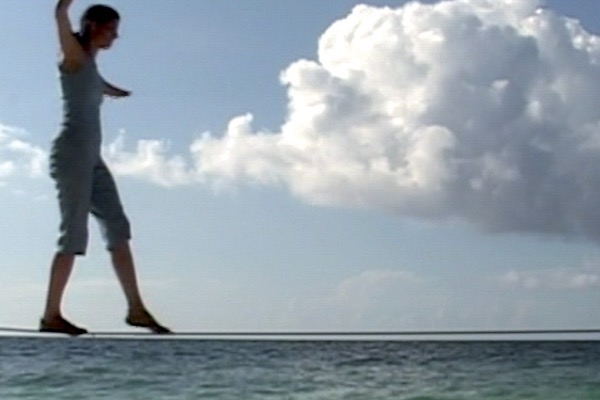 Janine Antoni
Janine Antoni
Video Examples 
Some student examples: