Something old, something new, something borrowed, something blue.
In this project you will make a single composite image using bits of imagery from many sources. You will start with an historical image from:
https://archive.org/details/flickrcommons
or
NYPL
You will then separate the subject matter from the historical image and place it in a new, constructed space. While the composite image can be fantastical try to make the setting visually plausible.
Your composite should consist of:
The colorized figures from the historical image (something old)
A setting or background shot by you (something new)
Contemporary elements found from the web (Something borrowed)
And the final image should be in color. (something blue)
Requirements
Final image must be at the native size of the images from your camera, so use high quality sources.
Use elements from at least 5 sources to create your image.
Starting historical image must be black and white, but final image must be in color.
Final image can be either horizontal or vertical.
You must post each of your source images and a progression of your work (at least 10 intermediate images that show process) on your Miro sketchbook, so save versions during creation.
This project is inspired by the artist Jane Long's Dancing with Costica series:
http://janelong.photomerchant.net/dancing-with-costica
but there are many other examples of other artists working in similar veins.:
Artists to look at:
Joel Peter Witkin, Jerry Ulesman, Salvador Dali, Rene Magritte, Man Ray,
Skills and steps:
Acquiring high quality media
Introduction to Photoshop
Making selections
Masking
Colorization
Blending modes
Compositing techniques.
-Start by selecting at least 3 historical photographs (to give you a variety to experiment with in class).
-Start designing your composite by sketching ideas. Make quick thumbnail sketches that place your subject in different situations. Look for situations that are interesting in combination with your subject!
-Gather elements. Put together an imagery bank. Gather more than you might use, as some things will inevitably work better than others.
-Make selections and colorize the parts you are going to use.
-Bring elements together and insert your subject.
-Use techniques covered in class and online to unify the elements and make them appear to be part of the same world.
As you construct your imagined space, consider things like atmosphere, ambiguity and mystery. There should be a hint of a story, enough to set your viewers' minds alight. Explore the possibilities of recontexualization, surrealism, juxtaposition, scale and displacement. Look at the figures from your historical photographs. What do you see as their mood? Their circumstances? How can you expand on or contrast that? How might you reveal an inner world for that character? Or say something about current times using historical imagery.
Finishing Instructions
Turn pin final image as a JPG that is no bigger than 1200 pixels in any direction. Pos this image on the  class Miro critique board.
You will also turn in the file in PSD form to one drive at this link: New Media Project 3 PSD
Make sure your file is named with this format:  "classtime_lastname_Project3″. i.e 1:30_Davis_Project3
Assignment Rubric:
Used at least 5 assets that includes historical and self-shot images

Detailed and thoughtful colorization of the historical image

Created a scene for the subject matter that is pictorially plausible and establishes correct perspective.

Sensitive use of found images to create a world that is engaging and dynamic.

Takes chances with subject, context and narrative, goes beyond cliche.

Detailed sequence of images showing development of work is posted to personal Miro page
Some Examples:
https://www.youtube.com/watch?v=AgYApLJpbeQ
https://www.youtube.com/watch?v=Z1v6RyuQ5z4
https://www.youtube.com/watch?v=ASxRzfGPR8o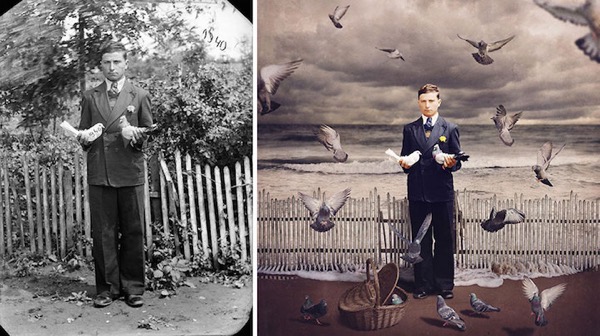 Gregory Crewdson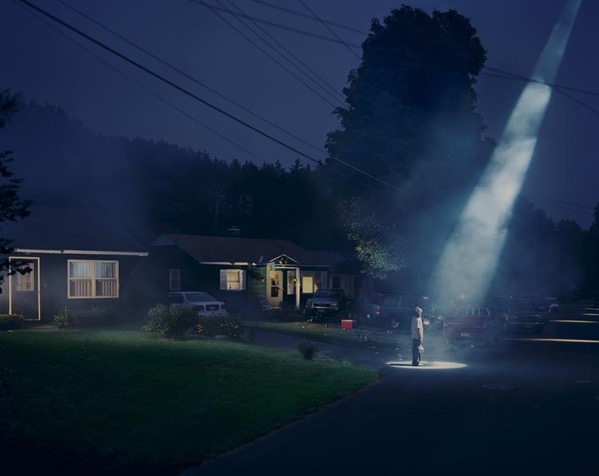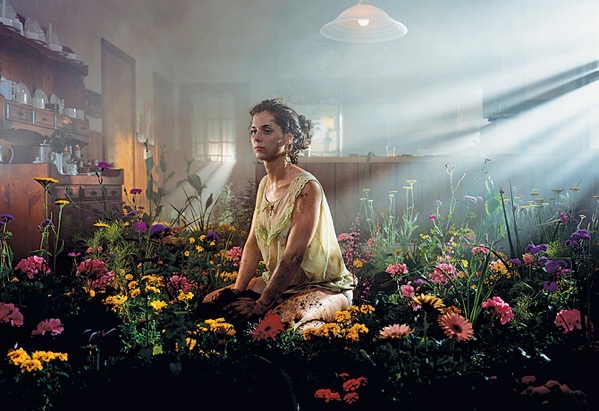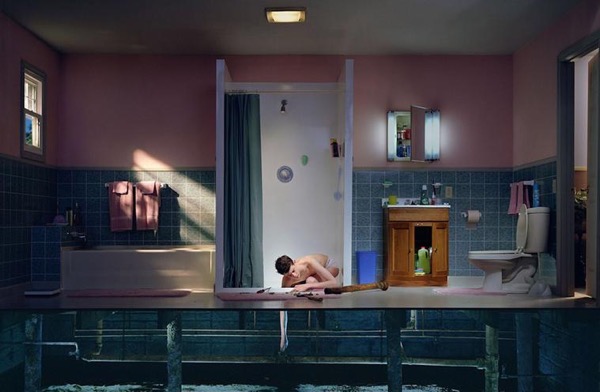 Alexey-Kondakov