Here are some examples of cardboard artwork made in my classes over the years. Both recycled and new cardboard was used over the years.
This batch was done in 3D Design 1 at GMU with recycled cardboard.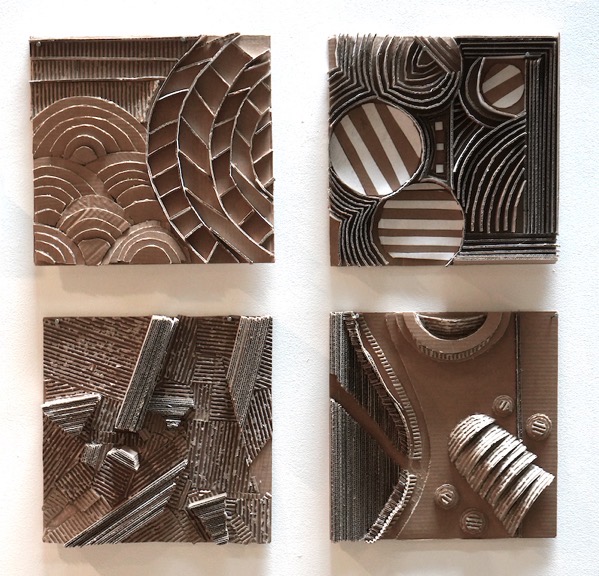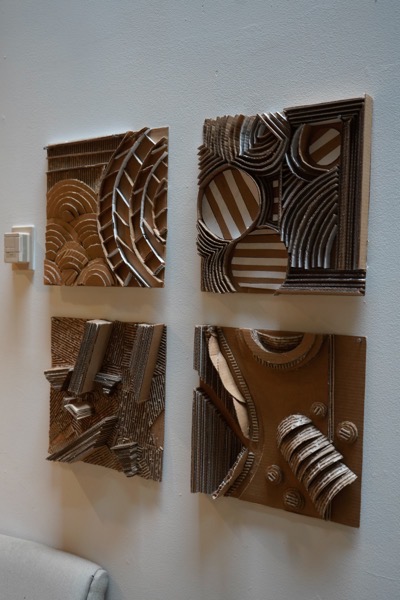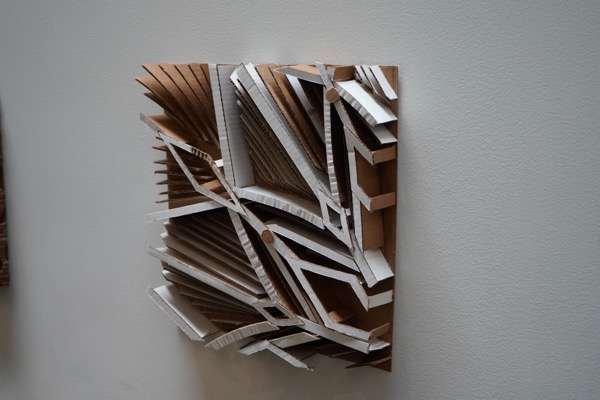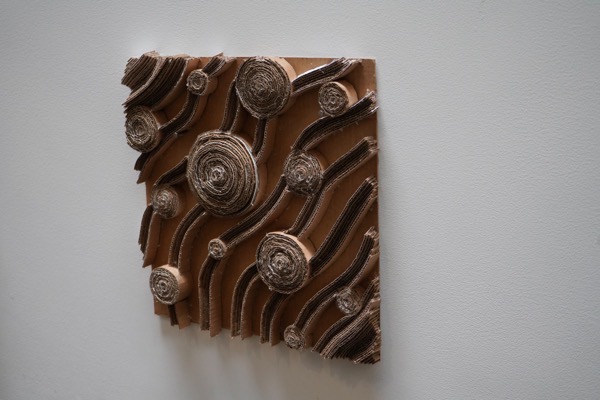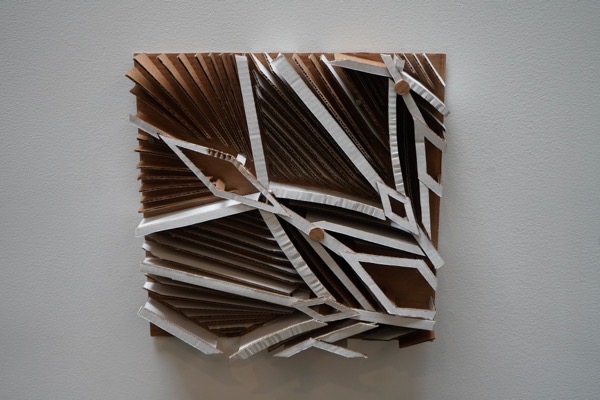 These are cardboard "cubes" from a sculpture 1 class at Mason. Each student was shown sculptures that were informed by cubic form and were tasked with building one from recycled cardboard that implied a cube.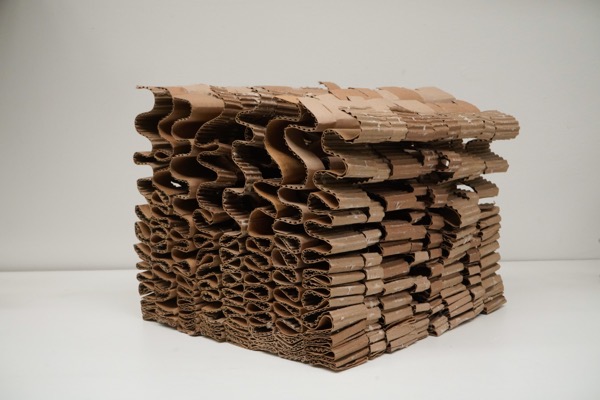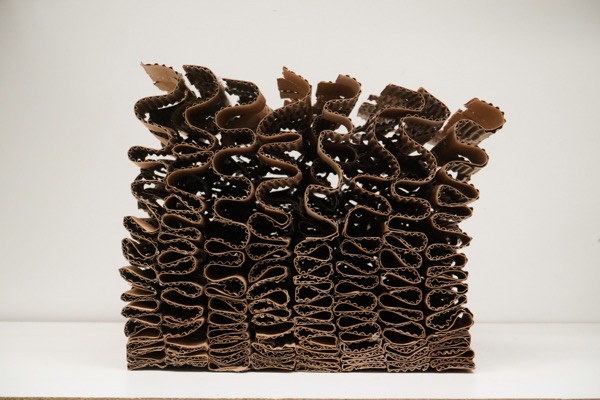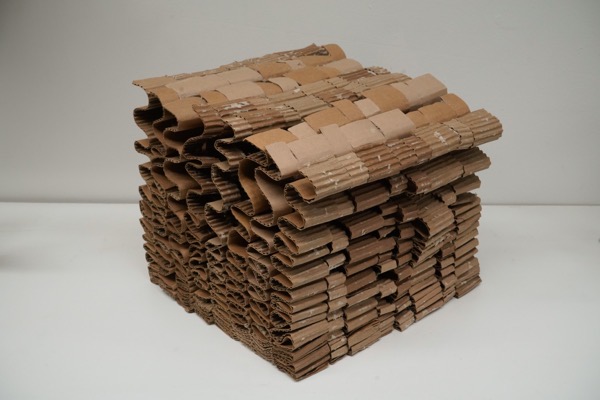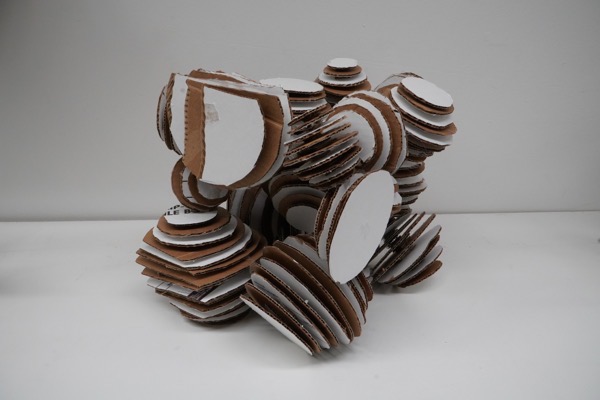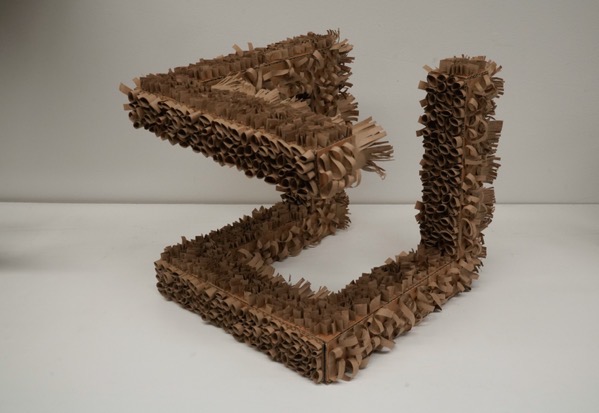 This is assorted work from 3D design classes at Winthrop University using mostly new cardboard. The first assignment was to augment the body while restricting it at the same time.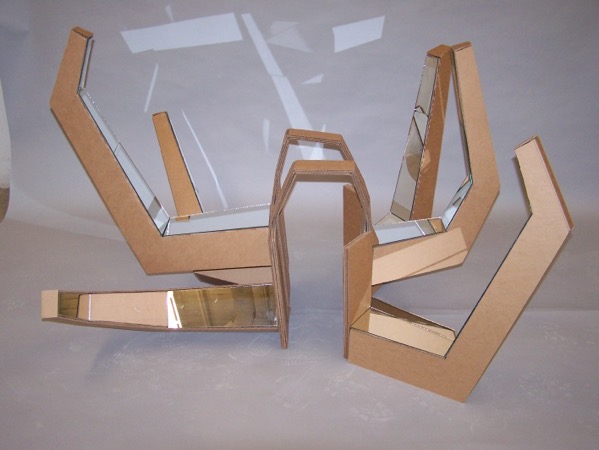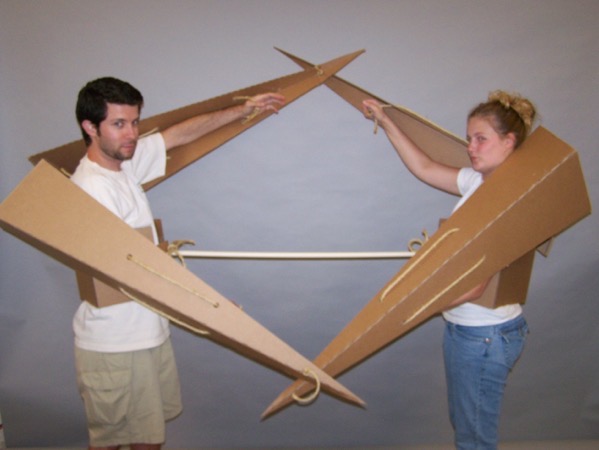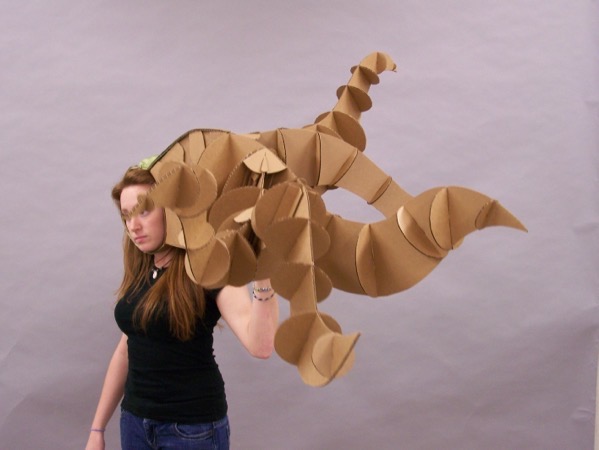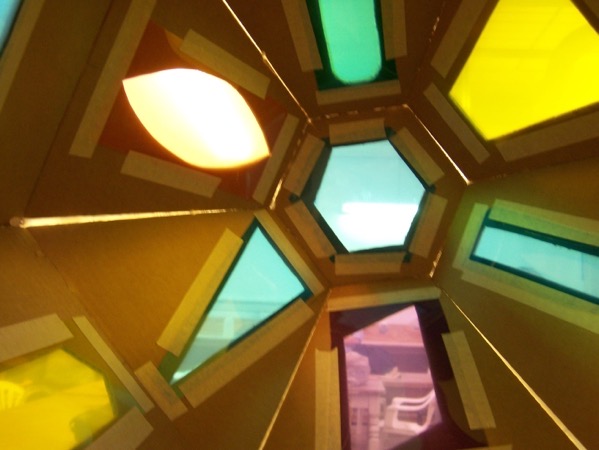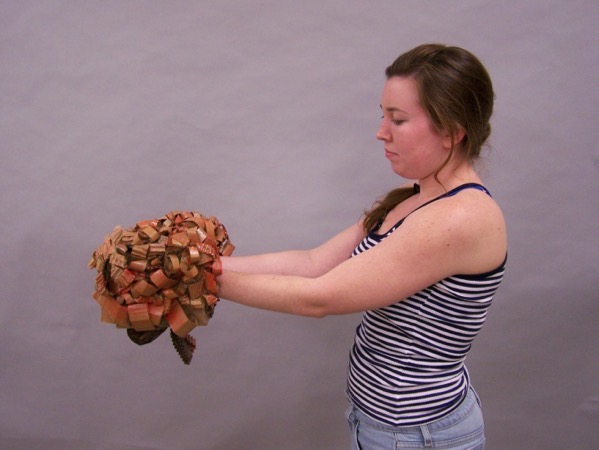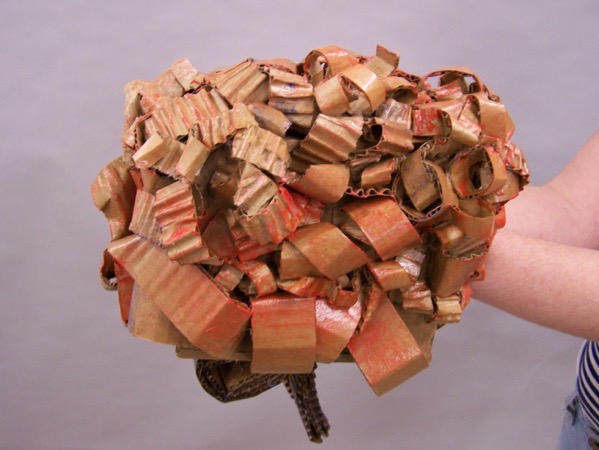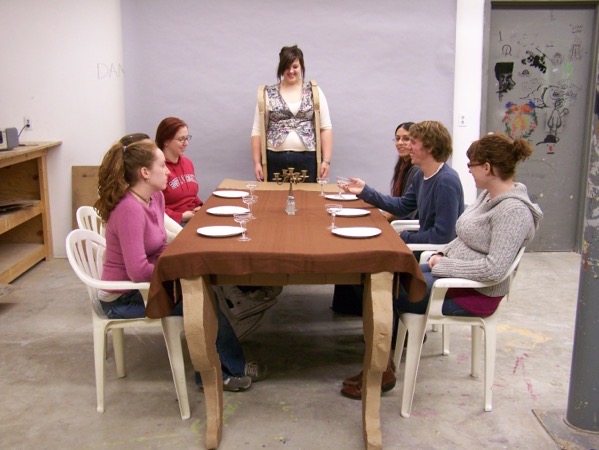 This assignments was to make a chair out of cardboard to support a person and to also fold or collapse in some way.