Making art often starts with language. The ability to make something follows the ability to describe something.
In this project students will begin with description and then use that language to create a non-representational cardboard relief that exemplifies at least two aspects of the maker's personality.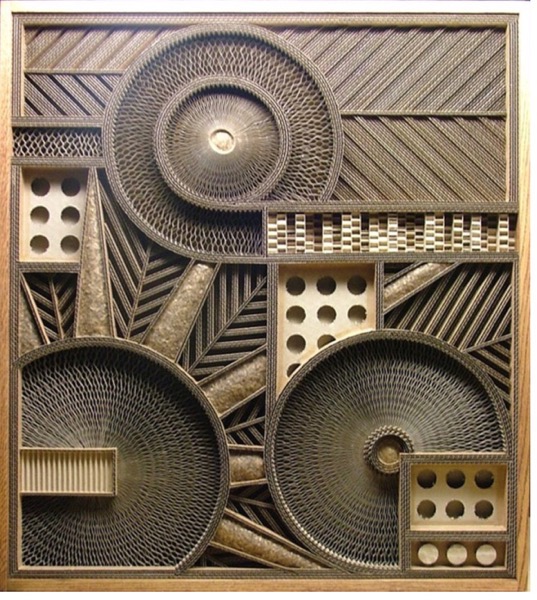 Directions:
1. Using your sketchbook, brainstorm and write down at least ten descriptive words or phrases about yourself. Choose your words carefully, and make use of ones that will provide you with imagery you can translate visually. Look at this list of descriptive words and pick out some that would be straightforward to translate visually, and some that might not work so well.
Inventive
Exciting
Thoughtful
Powerful
Practical
Proactive
Productive
Professional
Meticulous
Quick
Balanced
Achiever
Knowledgeable
Leader
Diplomatic
Logical
Initiator
Original
Outgoing
Particular
Patient
Active
Positive
Consistent
Compassionate
Incredible
Independent
Precise
Mediator
Emotional
Cheerful
Forgiving
Responsive
Candid
Industrious
Cooperative

Honest
Assertive
Attentive
Direct
Broad-Minded
Committed
Conscientious
Dynamic
Persistent
Mature
Methodical
Motivated
Objective
Tenacious
Sociable
Friendly
Realistic
Reliable
Resourceful
Respectful
Responsible
Creative
Confident
Traditional
Trustworthy
Unconventional
Unique
Ecclectic
Observant
Innovative
Imaginative
Thorough
2. After making your list of words and phrases, do some thumbnail sketches of  how you might arrange your cardboard to evoke your descriptions. For this, think about what shapes, textures and lines evoke your chosen words. What kind of lines can evoke trustworthiness? Is being an emotional person symmetrically balanced?
3. Start construction your sculpture. Start with a square of cardboard as your base, it can be anywhere from 12" to 16" square.  Use hot glue to attach more cardboard to your base using  technique from the examples below. . Your relief can be low or high, but it should not be more than 3" high from the base. Remember, cardboard can be:
Laminated (Stacked or layered)
Glued on edge
Cut, ripped torn and deconstructed
It is a material that is surprisingly structural and expressive at the same time. Go nuts!
In this assignment, I am looking for:
Material experimentation
Inventiveness in how you translate your starting words
Filling the allotted space
Focus on Gestalt driven, non-representational composition.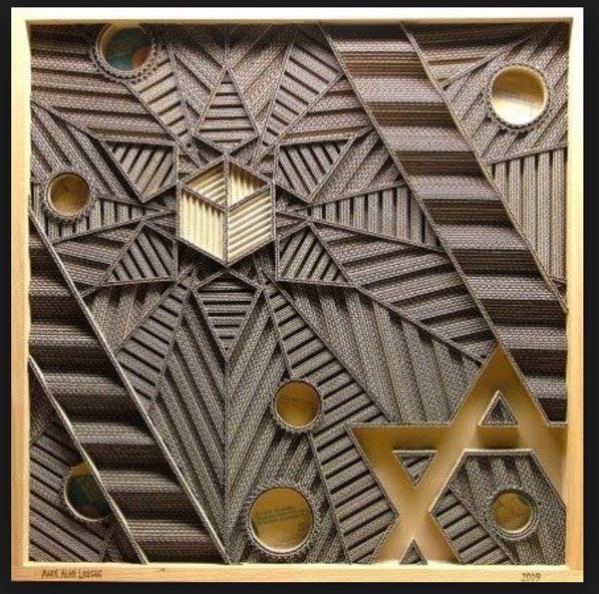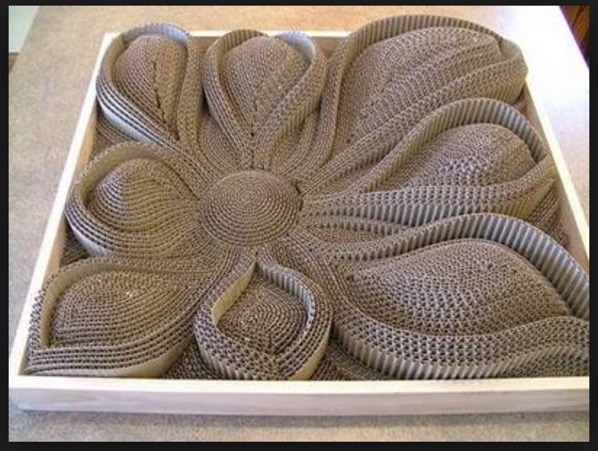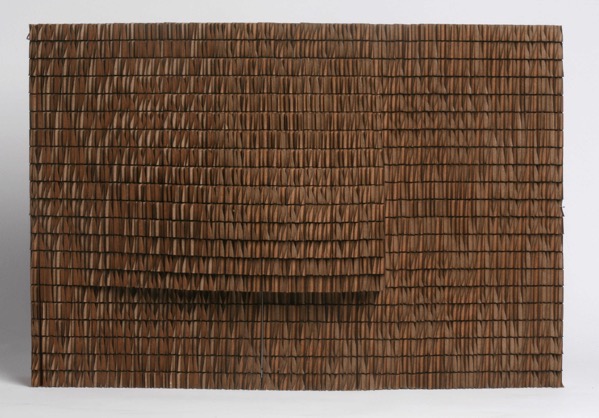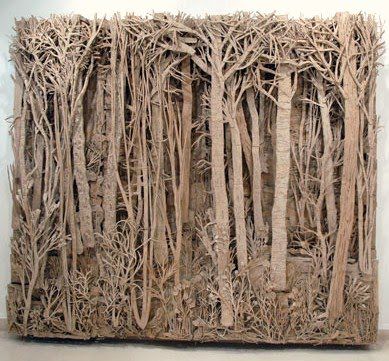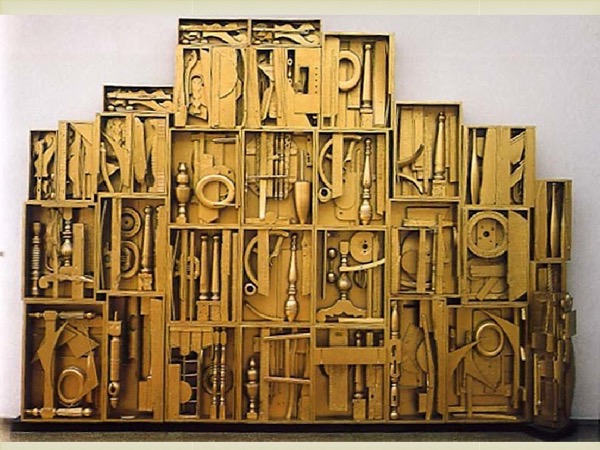 Some student work