What is wholly absent in the interior (the missing objects in the pure sentient condition of utter object- lessness) is made present (through objectification), as conversely, what is wholly present in that interior state (pain) is (when projection is successful) now made absent. Thus, the reversal of inside and outside surfaces ultimately suggests that by transporting the external object world into the sentient interior, that interior gains some small share of the blissful immunity of inert inanimate objecthood; and conversely, by transporting pain out onto the external world, that external environment is deprived of its immunity to, unmindfulness of, and indifference toward the problems of sentience.

-Scarry, Elaine.

The body in pain.
In this project, you will create a sculpture that is a projection of the inside to the outside. Use the sculptural elements of form, space, texture and the principles of emphasis and economy to create an object that objectifies and externalizes the the internal and objectless.
Process:
After sketches, you will make a box from cardboard and tape. This box should be slightly larger than your intended sculpture. It may be rectangular, but it may also be shaped so that it will closely resemble the shape of your sculpture. You will place this box in a plastic bag and mix and pour plaster into the box, creating a wild from which to carve. See attached instructions.
Plaster Mixing by the Islands Method.pdf
Tools:
Mixing gloves and bucket
Trash bag
Hot glue
Duct tape
Old metal fork, knife, spoon
To start carving, you will trace the outlines of your intended piece on the plaster solid and begin carving using the provided tools, refining the shape as needed. You can add texture and surface qualities as the form dries. This will new covered in the demo.
This sculpture shall be no bigger than what could be cradled in both of your hands put together. The final work will be presented on the makers body, so it should be designed for a specific site on the body, like the front or back of the hands, the side of the neck, over the eye, etc. It may even be made for your pocket, where it can't be seen! Look at these examples and think about the qualities they embody. What could these be projections of?
Louise Bourgeois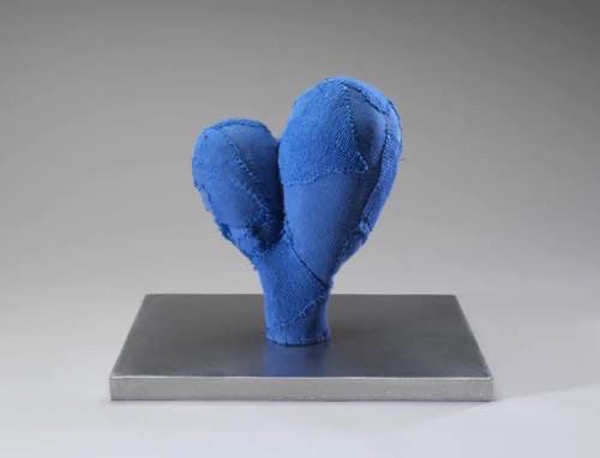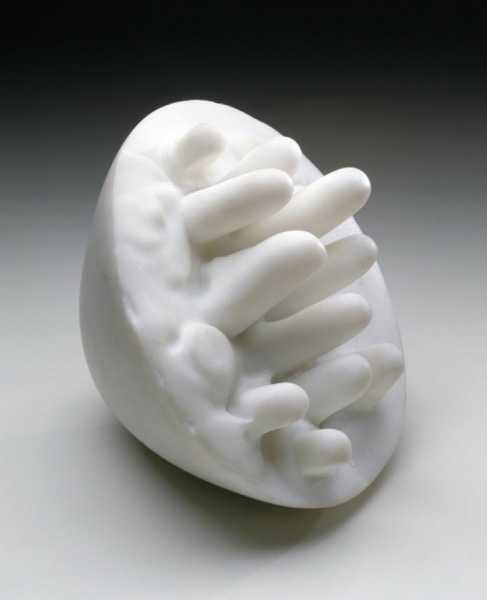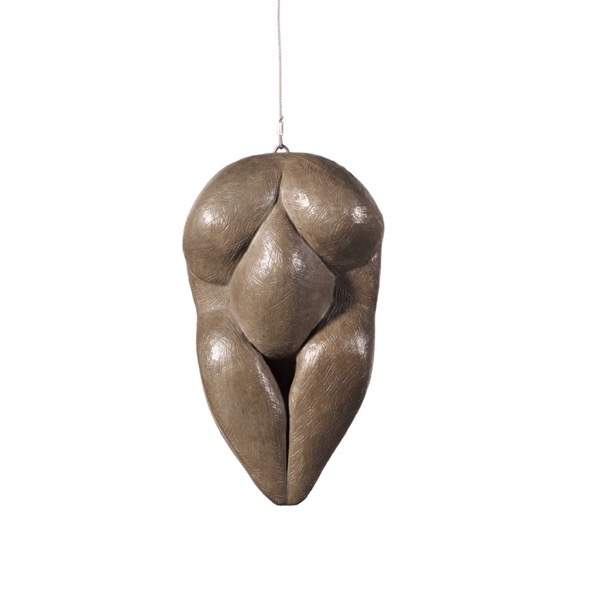 Barbara Hepworth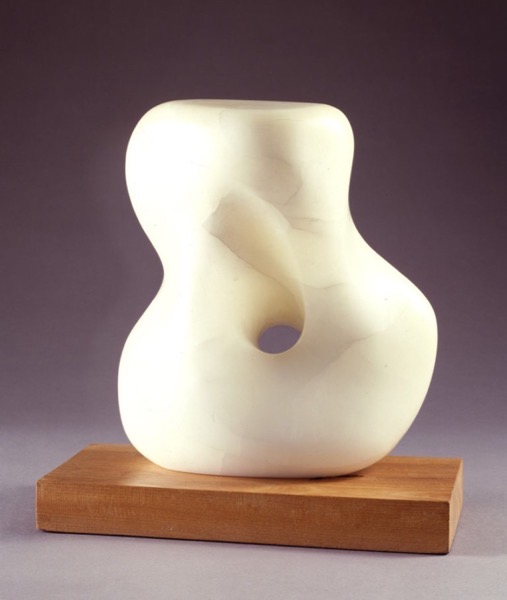 Ron Nagle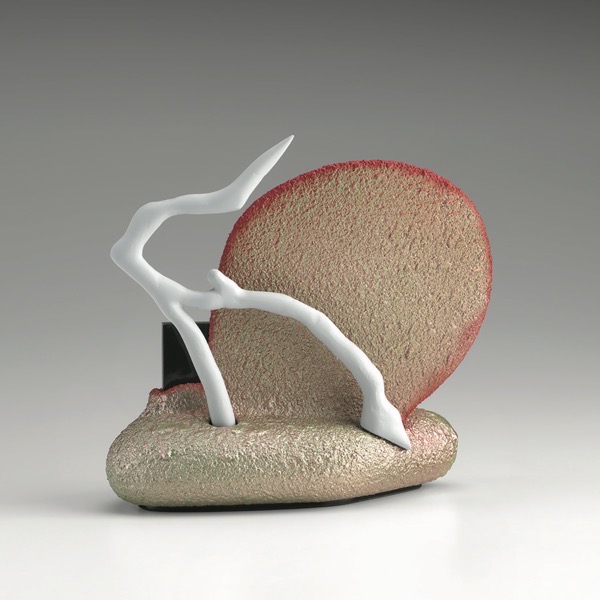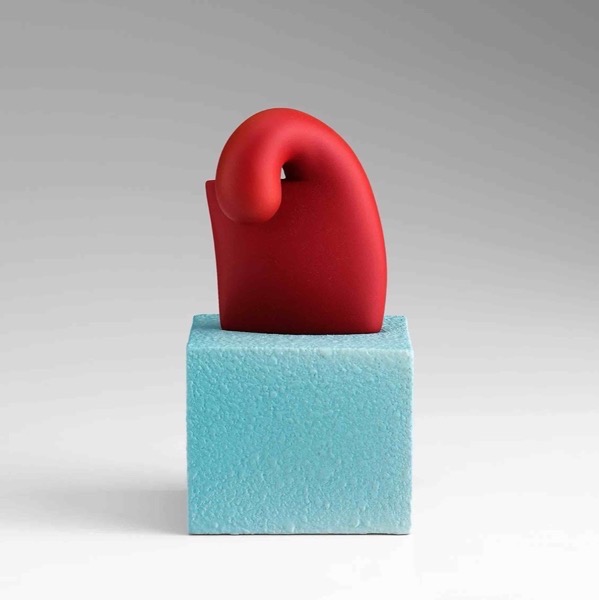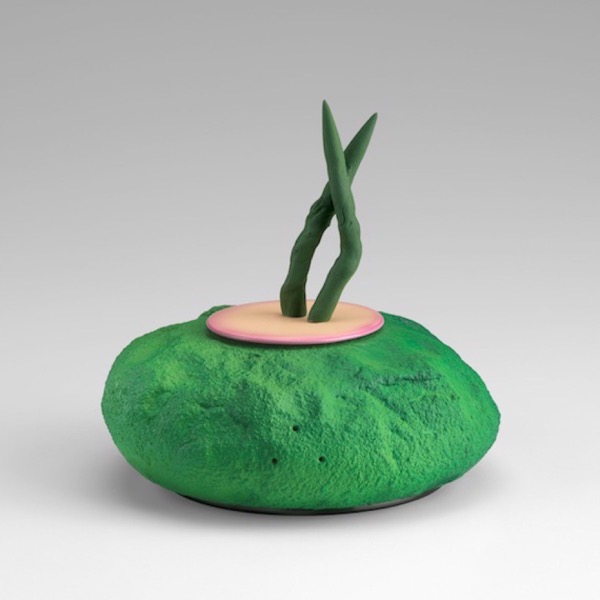 Hannah Wilke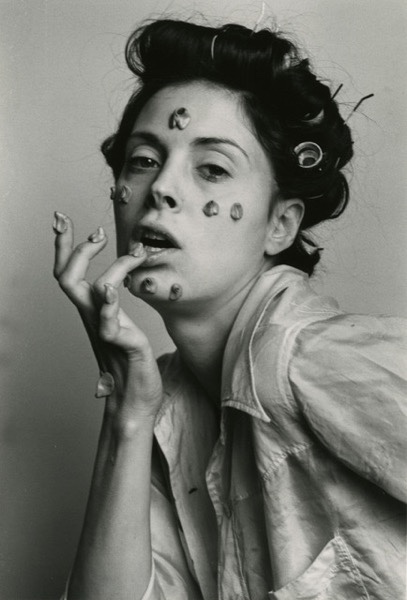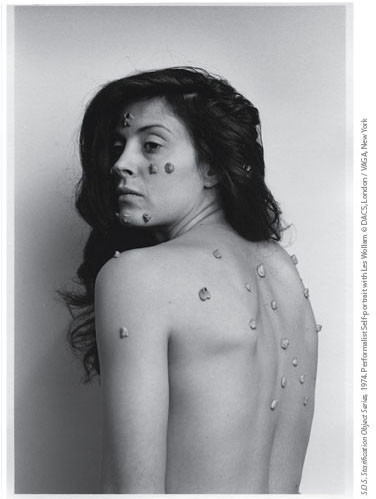 Student Plaster Carving Examples